Are You Under-Allocated to Mid-Caps?
July 10, 2019 at 11:41 AM EDT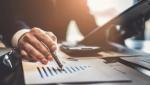 Investors often overlook mid-cap stocks, but exchange traded funds can help fill that void on a cost-effective basis. Well-known mid-cap ETFs include the iShares Core S&P Mid-Cap ETF (NYSEArca: IJH), Vanguard Mid-Cap ETF (NYSEArca: VO) and the SPDR Mid-Cap 400 (NYSEArca: MDY). IJH and MDY track...