Australian taxi startup Oiii announces the launch of OiiiBid, a new feature allowing passengers to set their own fare.
Melbourne, Australia. (PRUnderground) October 24th, 2018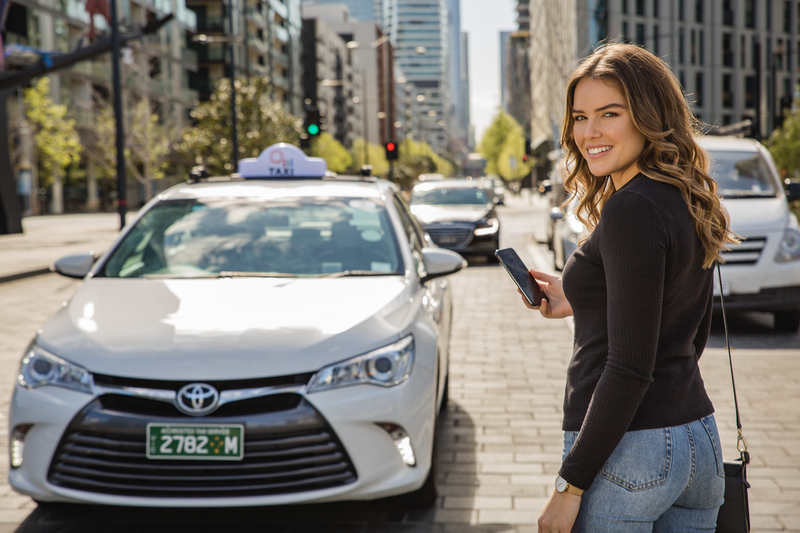 Net-Cabs, a government-approved taxi network service provider who launched the Oiii passenger app in Melbourne, Australia earlier this year has announced the launch of OiiiBid, a first-of-its-kind feature that puts passengers in control of how much they pay for their ride.
OiiiBid, a new feature by Oiii, takes the guessing game out of ordering rideshare and taxi services. Passengers are able to set their pick-up and drop-off locations and the amount they are willing to pay for the ride. Nearby drivers are then able to either accept the offer or send a counter-offer. Once an offer is agreed upon, the price is locked in. No estimations, no guesses, no surprises, passengers will know exactly what they're paying before they are picked up.
The OiiiBid feature is the first technology in Australia that allows drivers and passengers to negotiate rates online through a booking app. The new feature aims to make taxi rides more competitively priced whilst increasing the number of jobs for drivers.
Passengers who use the OiiiBid feature will enjoy all the benefits of riding with Oiii, such as access to free Wi-Fi, being able to book a 'preferred driver' or setting the 'cabin mood' for rides. The payment process is fully automated, and passengers can jump in and out of a taxi without being charged booking fees or credit card surcharges.
"Long gone are the days when fare prices were predicted by traffic, tolls, peek times and surcharges. OiiiBid puts the control back in the passenger's hands and allows them to set their own ride fare" says CEO Roland Grelewicz.
"Our mission is to breathe life back into the taxi industry by creating a thriving environment that's great for drivers and operators, but most importantly, by putting the needs of passengers as our No. 1 priority."
"We have a lot of exciting ideas and plans for Oiii in the coming months and OiiiBid is just the beginning."
The OiiiBid feature will become available with the latest Oiii app release scheduled for Monday, October 22.
About Vxier
Press Contact
Name: Rose Hasna

Phone: 0478086539

Email: rose@vxier.com

Website: vxier.com
Original Press Release.