Author Vivian Winslow announces the release of "Golden Poppy", the final installment of her acclaimed Wildflowers series.
London (PRUnderground) June 29th, 2018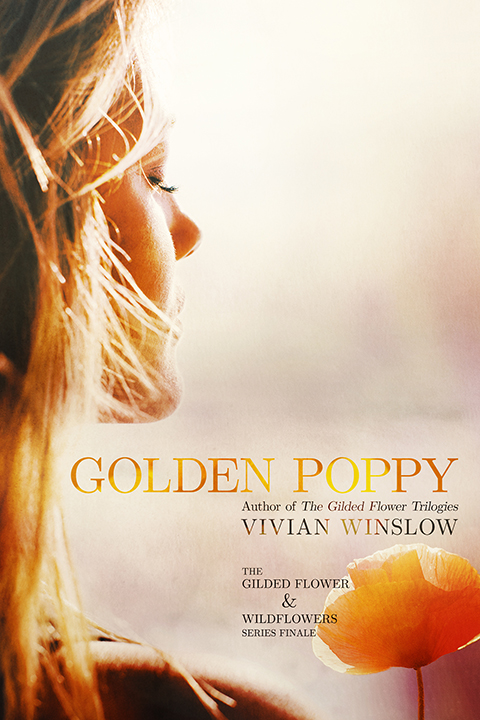 Golden Poppy, the final installment of Author Vivian Winslow's acclaimed Wildflowers series, is now available exclusively on Amazon.com.
Flipping traditional romance tropes, this series of fast-paced, steamy romance books features strong female characters. As a diverse female, born from a mixed-race marriage, Winslow is committed to empowering women and bringing color to the pages of romantic fiction. According to Winslow, "It's about opening up readers' minds to a world in which love, not race, matters and in which the love story empowers people of different races and ethnicities and gives a voice to their experiences. If we can imagine these relationships through fictional stories, then perhaps one day they'll become a reality in a truly colorblind world."
Winslow found inspiration for writing her female-driven stories following the 50 Shades phenomenon. She was deeply troubled by the portrayal of women as weak, subservient, and needing to be "saved" by the so-called Alpha Male. Thus, in 2014, Winslow set out to write a different type of story, starting with her Gilded Flower trilogies, which weave an intriguing tale of three women in their 20's coming into their own power in relationships and their careers.
Winslow is passionate about giving the next generation more positive views of love and sex by writing stories that highlight women's strengths in all areas of their lives and serve as positive examples of what elevated love relationships and sex can do for both women and men.
She is currently working on her new Love After, or L.A., series. Set in Los Angeles, the series features a group of diverse women in their 30's and 40's who learn what it means to experience love at a later stage in life, after they've been hurt — whether from a divorce, a bump in the road during marriage, or a difficult relationship.
About Vivian Winslow
Vivian Winslow is the pen name for Elizabeth A. Hayes. Hayes received a B.A. in European History from the University of Chicago and a Master's in French Studies from NYU. Her Gilded Flower trilogies and Wildflowers series are inspired by a desire to break the mold in the Romance genre and its sexist and misogynistic portrayals of women. Hayes also blogs about writing, parenting, relationships, and life lessons on Medium.com. In addition to writing, Hayes is a spiritual advisor with clients all over the world. Hayes resides in London with her husband and two children.
Press Contact
Name: Elizabeth Hayes

Phone: +447391046882

Email: viv[at]vivianwinslow[dot]com

Website: https://www.vivianwinslow.com
Original Press Release.