Digital Packaging Market: Emergence of Internet of Things (IOT) on the Rise!
June 27, 2017 at 20:29 PM EDT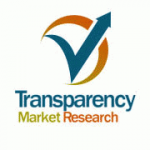 Albany, NY -- (SBWIRE) -- 06/27/2017 -- Digital packaging can be defined as the incorporation of digital technology into the packaging of products. Digital technology incorporated into packaging includes near field communication (NFC), radio frequency identification (RFID), Bluetooth, Wi-Fi, QR codes, Barcodes, etc. The implementation of digital packaging therefore encompasses broad range of packaging systems such as labels, tags, closures, flexible packaging, rigid packaging, etc.