Aaron High-Tech, Ltd., the developers and owners of the "8th" secure, cross-platform programming language (http://8th-dev.com/), announced an exclusive distribution agreement with Tenet Technetronics, a leading Indian electronics and technical services firm. Under the agreement, Tenet will distribute and provide technical support on the 8th programming product in India, Sri Lanka, Pakistan and the ASEAN countries.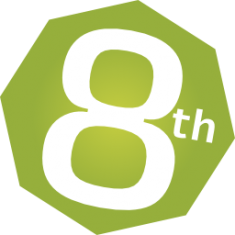 This agreement coincides with an expansion of "8th" licensing options, ranging from student and hobbyist offerings through professional and enterprise solutions, as well as custom OEM versions.
About Aaron High-Tech, Ltd.
Aaron High-Tech is an Israeli software development company which specializes in cross-platform software solutions. Its flagship product, "8th", has been well received, particularly in the high-end embedded arena. Aaron High-Tech seeks to expand its IoT offerings and to capitalize on the experience that Tenet brings to bear in that area.
About Tenet Technetronics
Tenet Technetronics develops as well as distributes electronic development tools and services across the globe. They develop and distribute commercial off-the-shelf technology tools and innovations, with a well organized support structure enabling optimum utilization of the solutions that they deliver.
Tenet addresses the needs of large multinationals, governments, defence, educational, research institutions, artists and hobbyists in various domains inclusive of but not limited to physical computing, automotive, electronics, embedded systems, sensor networks and many more.
Contact:
Ron Aaron
Founder and CTO
Aaron High-Tech
ron@aaron-tech.com
http://8th-dev.com
Prabhu Raju
Director of Sales
Tenet Technetronics
prabhu@tenettech.com
http://tenettech.com
About Aaron High-Tech, Ltd.
Aaron High-Tech, Ltd. is a software development and consultancy firm
Read full release at PRUnderground.com: Aaron High-Tech teams with Tenet Technetronics to distribute "8th" secure programming system.