A major stumbling block to wider Bitcoin adoption was removed today (Friday) with the launch of the first regulator-approved U.S. Bitcoin derivative.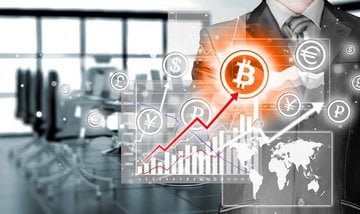 Summit, N.J.-based TeraExchange announced that trading of U.S. dollar/Bitcoin swaps started today following approval by the Commodity Futures Trading Commission (CFTC).
The availability of a Bitcoin derivative means businesses will be able to hedge against the risk of Bitcoin price volatility, which had made many merchants reluctant to accept the digital currency.
The company also has created a spot price tool in the Tera Bitcoin Price Index, which will draw data from six Bitcoin exchanges.
TeraExchange said it had already signed up 50 clients for its Bitcoin derivative, with more expressing interest.
How the TeraExchange Bitcoin Derivative Will Work
TeraExchange said its Bitcoin derivative would function like many other derivatives. Customers can make a transaction at a specific exchange rate for a specific period of time, typically 25 days. For the purposes of that transaction, the Bitcoin value would remain stable for that entire period.
"We took the construct that already exists for non-deliverable forwards for other currencies and used it here," Tera President Leonard Nuara told FierceFinancial. "We are pointing to an index readily available in the marketplace and we believe it is not susceptible to manipulation."
In addition to merchants, the Bitcoin derivative appeals to payment processors, Bitcoin miners, and hedge funds.
"The goal is for us to bring this to the Bitcoin community because there are many commercial entities that want to take Bitcoin in but have concerns about the price volatility," Nuara told MarketWatch earlier this year.
More than 60,000 merchants already offer a Bitcoin payment option, but the digital currency's well-known volatility has prevented that number from rising more quickly. Merchants don't want to hold a currency that could quickly decline in value, which has been a risk with Bitcoin.
The Bitcoin price peaked last fall at nearly $1,200, then fell to below $400 earlier this year. The Bitcoin price sometimes makes major moves of 10% to 20% in a matter of hours.
Some merchants have solved the problem by using Bitcoin payment processors like CoinBase and BitPay, which convert the digital currency to fiat money (typically U.S. dollars) and accept the risk of any major price swings.
But a Bitcoin derivative offers the merchants a way of avoiding the use of a third party if they so choose. At the same time, it offers companies like CoinBase and BitPay a better way to protect their businesses from a sudden drop in the Bitcoin price.
This is all good news for Bitcoin, but having a Bitcoin derivative tells us something else as well...
Why the TeraExchange Bitcoin Derivative Matters
Nuara summed it up rather well in an interview with FierceFinancial: "This is a great step forward for the commercialization and wide-scale use of Bitcoin."
Now that may sound like the usual corporate bluster about a new product - and it is - but it's also accurate.
The TeraExchange Bitcoin derivative is just the latest example of the much greater interest the financial world has taken in the digital currency over the past year - interest that is steadily moving toward wider adoption of Bitcoin.
Here's what's happened just over the past year:
"We are in the early stages of this institutional money buying Bitcoin and finding digital currencies as a new asset class," SecondMarket Barry Silbert told a financial conference in June.
Silbert believes we are now witnessing the first shoots of what he calls the "Wall Street phase," the fourth stage of Bitcoin adoption.
"Firms are going to start trading it and investing in it and then that will eventually lead to phase five, which is mass consumer adoption," Silbert told MarketWatch.
For more Bitcoin news and insights, follow me on Twitter @DavidGZeiler.
UP NEXT: One renegade chief executive isn't rooting so much for the financial world to adopt Bitcoin, but for Bitcoin to disrupt the financial world. Find out why Overstock.com CEO Patrick Byrne thinks Bitcoin technology could ultimately "wipe out" Wall Street...
Related Articles:
Tags:
Bitcoin derivative
,
Bitcoin ETF
,
bitcoin exchange
,
bitcoin exchanges
,
Bitcoin Investment Trust
,
bitcoin price
,
first U.S. Bitcoin derivative
,
invest in bitcoin
,
U.S. bitcoin derivative
,
Winklevoss Bitcoin Trust
The post First U.S. Bitcoin Derivative Reduces Risk for Businesses appeared first on Money Morning - Only the News You Can Profit From.