As it becomes more evident that the Bitcoin economy is expanding rapidly, more rank-and-file people are looking for different ways to invest in Bitcoin.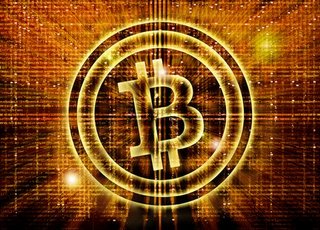 There are some Bitcoin funds you can buy now, although at this point it must be noted that these funds are both risky and unregulated.
Safer alternatives - such as the Winklevoss Bitcoin ETF (the Winklevoss Bitcoin Trust) and SecondMarket's Bitcoin fund, the Bitcoin Investment Trust - are in the pipeline, but are awaiting regulatory approval.
Of the Bitcoin funds actually available to buy at the moment, including SecondMarket's offering as well as Falcon Global Capital, only accredited investors (individuals with at least $1 million in assets or net income of $200,000 a year) can buy in.
And you can always buy some bitcoins outright at one of the Bitcoin exchanges and wait for the digital currency to appreciate, but some investors prefer a more aggressive approach.
For this group, the good news is that it there are some special Bitcoin funds you can buy now - vehicles that invest directly in the blossoming Bitcoin economy. But they are not for those with a weak stomach.
Many of these Bitcoin funds are offered through Havelock Investments, which is owned by the Panama Fund, directly through its website.
"At Havelock, there's no minimum required - it makes perfect sense as a starting place for the average investor," Money Morning Defense & Tech Specialist Michael A. Robinson said.
However, you do need to be willing to make something of a leap of faith, as the investments that Havelock offers are Bitcoin funds in the truest sense of the word. The shares are priced in bitcoin, and the dividends are paid out in bitcoin.
So with Havelock, you're not just investing in Bitcoin; you're investing with Bitcoin. Of course, that adds yet another layer of risk/reward to the equation - we told you it was unconventional.
Here's how it works...
Choose Your Bitcoin Fund
The Havelock Bitcoin funds all offer a slightly different way to invest in the Bitcoin economy; right now there are 20 to choose from, though the number tends to vary.
Many of the funds offer a way to invest in Bitcoin mining, which is how new bitcoins are created (and how all transactions are verified through the blockchain).
Powerful (and increasingly expensive) computers "mine" new bitcoins by solving a complex mathematical problem. A set of 25 bitcoins is the current "reward" for solving one "block."
Several of the Havelock Bitcoin funds let people invest in this mining process without the hassle and expense of buying and running the rigs themselves.
For example, the Korb and Co. Investments Mining Fund (KCIM) pays out bi-weekly dividends based on the income it makes from bitcoin mining. The Havelock Mining Fund (HMF) provides a monthly dividend equivalent to about 50% of the mining revenue (much of the rest is reinvested in new mining equipment).
Other options are more akin to small-scale venture capital plays, also known as "crowdfunding."
In that category, you'll find CasiniBitcoi.in (CBTC), a Bitcoin-only gaming site. You can also buy shares in MintSpare Inc. (MS), a startup that pays Bitcoin for used electronics, such as smartphones, cameras, and laptops.
Perhaps the most exotic Bitcoin funds at Havelock are three derivative securities that allow investors to speculate on the periodic increases in difficulty to the mathematical problems that the miners work to solve.
Buying and selling of the Havelock Bitcoin funds takes place right on the website, which also provides detailed trading information for each fund. After setting up an account, users can deposit bitcoins and trade shares of any Bitcoin fund.
And while there can be some share appreciation, the real reason to invest in a Haverlock Bitcoin fund is for the dividends, which can range from less than 1% to 28%, 80%, and even higher.
Robinson recommends that investors reinvest those dividends.
"When you reinvest these dividends, you're reinvesting them in Bitcoin," he said. "It's kind of like a DRIP [dividend reinvestment plan] account. So it's automatic. And you get the magic of compound interest. When you do that, over the life of several years, this could offer a huge payout."
In addition to the Havelock funds, there is one other Bitcoin fund you can buy now, but it has a deadline coming up fast.
That would be the Cryptor Latam Inc., a global company that hopes to raise 25,000 bitcoins for long-term investments in the Bitcoin economy, such as Bitcoin-based startups. The company is soliciting investors from now through June 6, with a minimum requirement of just 25 shares at 0.001 bitcoins per share (about $14).
While some of these Bitcoin funds could prove extremely rewarding, Robinson cautions that any Bitcoin investing should be done with caution.
"When you get in on a market like this, you should only - and I want to stress this - you should only put in money that you can afford to lose," Robinson said.
Are you planning to invest in any Bitcoin funds, either now or later this year when the Winklevoss Bitcoin ETF becomes available? Let us know on Twitter @moneymorning or Facebook.
The Winklevoss Bitcoin ETF is getting closer and closer to SEC approval. One of the few questions remaining is what its ticker symbol will be. Here's why the ticker for the Winklevoss Bitcoin ETF matters...
Tags:
$CBTC
,
$HMF
,
$KCIM
,
$MS
,
bitcoin
,
bitcoin 2014
,
Bitcoin ETF
,
Bitcoin fund
,
bitcoin funds
,
bitcoin funds you can buy now
,
bitcoin price forecast
,
Bitcoin Prices
,
bitcoin prices 2014
,
bitcoin prices today
,
bitcoin today
,
buy bitcoin
,
crypto-currencies
,
how to buy bitcoin
,
how to invest in biotin
,
Investing in Bitcoin
,
Winklevoss Bitcoin ETF
The post Bitcoin Funds You Can Buy Now appeared first on Money Morning - Only the News You Can Profit From.