The reason why the Bitcoin price is falling today is a familiar one: China.
After climbing back to $500 last Thursday, the Bitcoin price started to tumble on news that the People's Bank of China had privately told banks and payment companies to cease all interaction with digital currency companies such as Bitcoin exchanges.
That dropped the Bitcoin price about $50, or 10%, on Friday.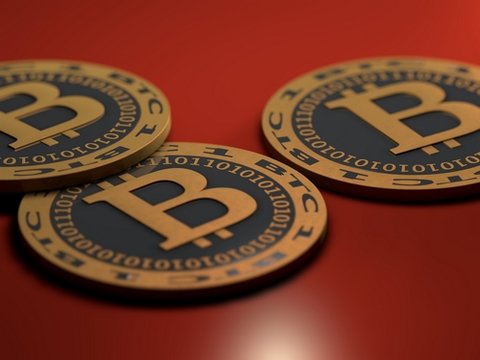 Earlier today (Monday), the largest Chinese Bitcoin exchange, BTC China, announced it would voluntarily close its accounts with one of the Asian nation's largest banks, the China Merchant's Bank. That pushed the CoinDesk Bitcoin Price Index down as low as $421.08, although as the day progressed the Bitcoin price recovered to about $440.
Some insight into what the PBOC is thinking came from a statement last week by Alipay, a company that operates a PayPal-like service in China, explaining why it would no longer conduct any transactions associated with Bitcoin.
Alipay said it needed to cease Bitcoin transactions "to protect the property rights of the general public, support the renminbi's [yuan] place as the legal fiat currency, [and] prevent money laundering risks."
It's unlikely Alipay, or nay of the Chinese banks, came up with that rationale on their own. That sounds like a central bank talking.
What's unclear - and so very maddening about all this - is why the PBOC won't just come out and announce its policy on Bitcoin once and for all. At this point, the uncertainty over what the PBOC may or may not do is feeding Bitcoin price volatility more than a settled, public policy would.
At least then, the Bitcoin community would know the true limits of the digital currency in China and could adapt accordingly.
Instead, everyone has had to resort to the equivalent of reading tea leaves...
How PBOC Shadow Policies Add to Bitcoin Price Volatility
Rather than publicly declare a policy on Bitcoin, the PBOC has made changes incrementally and discussed them only in private meetings with the Chinese banks.
It's a strange process that started last December when the PBOC first started talking about restrictions. That triggered the first major Bitcoin sell-off.
And it's been difficult to know exactly how serious the PBOC is about getting tough on Bitcoin. An April 15 deadline for Chinese banks to sever all ties with the Bitcoin exchanges came and went with only a handful of the smaller exchanges affected. Now - two weeks after the deadline - we're seeing what appears to be a crackdown.
But all along the PBOC has often sounded a softer tone, insisting on several occasions that it has no plans for an all-out ban of the digital currency.
Just two weeks ago, the governor of the PBOC said at a public forum that banning Bitcoin is "out of the question" while referring to Bitcoin as "a tradable or collectible asset."
And yet the ever-tightening restrictions on digital currencies have almost become tantamount to a ban.
That kind of zig-zagging from the PBOC has left the Chinese Bitcoin exchange operators and their customers confused, with every contradictory statement having an immediate impact on the Bitcoin price as everyone tries to guess where the policy is really headed.
As it stands now, any Chinese Bitcoin exchange that wants to stay in business will probably need to open accounts with banks outside China - and even then their future is murky.
The Bitcoin community outside China is left sitting on the sidelines, waiting for some sort of definitive resolution that will stabilize Bitcoin prices and let the technology move forward.
Where do you think the PBOC will go next with its Bitcoin policy? And are you worried about the impact of events in China on the Bitcoin price? Let us know on Twitter @moneymorning or Facebook using #bitcoinnews.
Some in the mainstream media would have you believe that most of those investing in Bitcoin are naïve and unsophisticated fools who don't recognize a bubble when they see one. But that doesn't explain why some big names in venture capital are pouring millions of dollars into the digital currency, or why Wall Street is growing increasingly interested. Check Out Who's Investing in Bitcoin Now
Related Articles:
Tags:
bitcoin
,
Bitcoin ATMs
,
bitcoin believers
,
bitcoin community
,
bitcoin derivatives
,
Bitcoin ETF
,
bitcoin exchange
,
bitcoin exchanges
,
bitcoin funds
,
Bitcoin hedge funds
,
bitcoin investors
,
bitcoin markets
,
Bitcoin News
,
bitcoin price
,
bitcoin price is falling
,
bitcoin price volatility
,
Bitcoin Prices
,
Bitcoin regulations
,
bitcoin startups
,
Bitcoin swaps
,
bitcoin trading
,
bitcoin wallet
,
Bitcoins
,
buy bitcoin
,
buying bitcoin
,
digital currency
,
internet of money
,
invest in bitcoin
,
Investing in Bitcoin
,
Mt Gox
,
Mt. Gox bankruptcy
,
Mt. Gox exchange
,
Price of Bitcoin
,
why the bitcoin price is falling
,
why the bitcoin price is falling today
,
Winklevoss Bitcoin ETF
The post Why the Bitcoin Price Is Falling Today appeared first on Money Morning - Only the News You Can Profit From.