Why Are Active Bond Funds Considering Bitcoin Exposure?
March 01, 2021 at 10:43 AM EST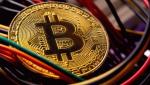 With interest rates low, managers of active fixed income funds are looking for ways to boost returns. Bitcoin could actually be part of that equation. Bitcoin and other digital assets are considered alternative assets, meaning they're unlikely to proliferate in significant fashion, but some...