Will Asia Become the World's ESG Powerhouse?
February 25, 2021 at 13:07 PM EST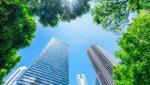 Environmental, social, and governance (ESG) investing is well on its way to becoming a permanent fixture in the capital markets. Is Asia taking the lead? "The emergence of Asia, led by China, as the economic power house of the post-Covid world has just entered another dimension: ESG...