Will rising inflation derail the economy?
February 20, 2021 at 11:00 AM EST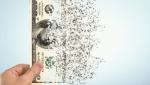 By Mark Hackett In the impressive market recovery since last March, the S&P 500® Index rallied 77%, largely in response to unprecedented monetary policy accommodation by the Federal Reserve. The FOMC cut the Fed Funds target rate to 0% on March 15, 2020 and accelerated its bond-buying program...