Is the Latest Equity Mutual Fund Demand for Real?
February 19, 2021 at 10:00 AM EST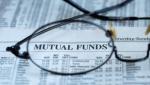 Key Takeaways Equity mutual funds broke an almost year-long streak of weekly outflows as investors added a rare $1.2 billion into these products in the week ended February 10. There have been only 14 weeks since the beginning of 2018 when equity mutual fund managers collectively had fresh cash to...