How Can Companies Build Successful ESG Programs?
February 18, 2021 at 13:46 PM EST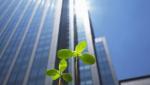 As the environmental, social, and governance (ESG) investing space expands on a yearly basis, companies looking to create their own ESG programs have more and more access to sustainability best practices. A Forbes article recently highlighted the five keys to building a successful ESG program....