Are ESG ETFs Doing Enough to Support Sustainability?
February 17, 2021 at 16:58 PM EST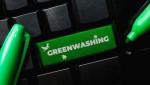 Exchange traded funds that track environmental, social, and governance principles help investors track socially responsible investments, but some question if the fund providers are doing enough to limit exposure to companies with a high carbon footprint. Jordan Waldrep, the chief investment officer...