How Is Digitization Impacting Businesses and Creating Opportunities for Investors?
February 11, 2021 at 17:19 PM EST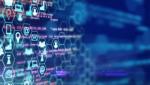 The COVID-19 pandemic has transformed how companies view digitization and has accelerated investment in technology. As a result, companies have adapted to customer needs to deliver products and manage operations without much interruption. A presentation by Michael Laitkep, Research Analyst for...