2020 Year in Review & Lessons Learned – Glad That's Over… But is It?
February 08, 2021 at 12:44 PM EST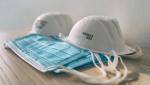 By David Lovell 2020 is over. The turbulent events of 2020 – mainly, the arrival of the coronavirus pandemic that abruptly shut down and redefined the world as we knew it – proved that market-moving events can be unexpected and incredibly damaging. In March, when people across the U.S. were forced...