What Can the ASHS ETF Do for You?
November 20, 2020 at 12:14 PM EST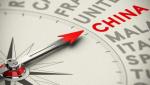 Small-cap equities often take the brunt of the ebbs and flows of the market. For the ETF investor with the cast iron stomach, one play worth considering is the Xtrackers Harvest CSI 500 China-A Shares Small Cap ETF (ASHS). The fund seeks investment results that correspond generally to the...