Advisors are Leaning Into Sectors – But Which Ones?
September 21, 2020 at 16:42 PM EDT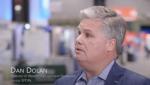 With sector ETFs pulling in over $40 billion in new assets so far in 2020, more and more investors and advisors are using Sector ETFs to express their opinions on winners and losers in the global economic recovery. But that's not the only use for the funds, which date back to some of the...