Could Social Media Testimony Wednesday Affect The SOCL ETF?
July 28, 2020 at 18:39 PM EDT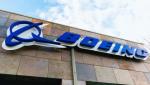 In what has become a heated debate over monopolistic tendencies and efforts to limit competition, Facebook CEO, Mark Zuckerberg, is under fire over its acquisitions of social media companies ahead of his testimony before the House Antitrust Subcommittee on Wednesday. Zuckerberg resisted accusations...