Can the Outperformance in Value ETFs Last?
June 09, 2020 at 17:17 PM EDT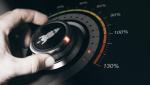 Exchange traded funds that track the style have begun to finally outperform the growth category, but the value rally may not last after finally recouping from a steep sell-off. Over the past month, the iShares S&P 500 Value ETF (NYSEArca: IVE) advanced 13.3%, compared to the 8.6% return for the...