Which Factors Offer the Best Protection in a Market Downturn?
May 07, 2020 at 10:49 AM EDT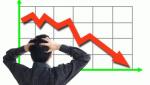 The Covid-19 crisis didn't do favors for the capital markets, but it did provide more baseline data for investors on how to deal with another black swan when it comes. One of the takeaways to derive from the pandemic is identifying which factors offer the best protection in a market downturn. So,...