Which Stocks And ETFs Will Suffer Most From The Coronavirus Scare?
January 27, 2020 at 15:47 PM EST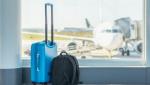 The deadly coronavirus, whose spread accelerated around the globe has now generated 2,862 confirmed cases so far in China, where the death count has climbed to 81, is trashing the stock market as investors run for safety. One question on investors' minds now is which U.S. companies are...