The End Of A Decade Of Growth: Is Value's Time Finally Here?
December 21, 2019 at 10:30 AM EST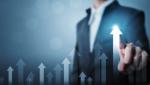 By Jonathan Liss After a decade of growth stocks leading the market higher, there are signs that value stocks are finally ready to take the baton and overtake growth – or are they? Unlike during the last growth-fueled rally, the dot-com bubble of the late 1990s, many of today's...