The SmartCost Calculator for the Emerging Markets?
July 17, 2018 at 12:08 PM EDT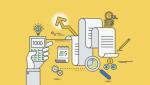 By Toroso Asset Management The TETF.Index update takes a different track this week. In breaking down the access to the $168.6 Billion Emerging Markets ETF opportunity, it is clear that security selection across about 70 ETFs matters a great deal. Fees can be as low as 11 Bps for the SPDR MSCI...